Authorized Service Center
HP Inc. and Hewlett Packard Enterprise
HP Inc. is a leading manufacturer of computers, printers, and computer accessories. Their products are of a high quality, but sometimes HP products need to be repaired. To address this market need in a way that delivers top quality results, HP has developed a training and certification program for repair technicians. HP certification allows a computer repair business to prove expertise in the latest HP technologies and serves to reassure customers that their repairs will be done correctly.
ICS is the only Authorized Service Center in Suriname and the only Gold Partner First Suriname company.
ICS is endorsed and certified by HPI to provide on-site repair as well as installation, maintenance contracts, technical support, and authorized warranty repair.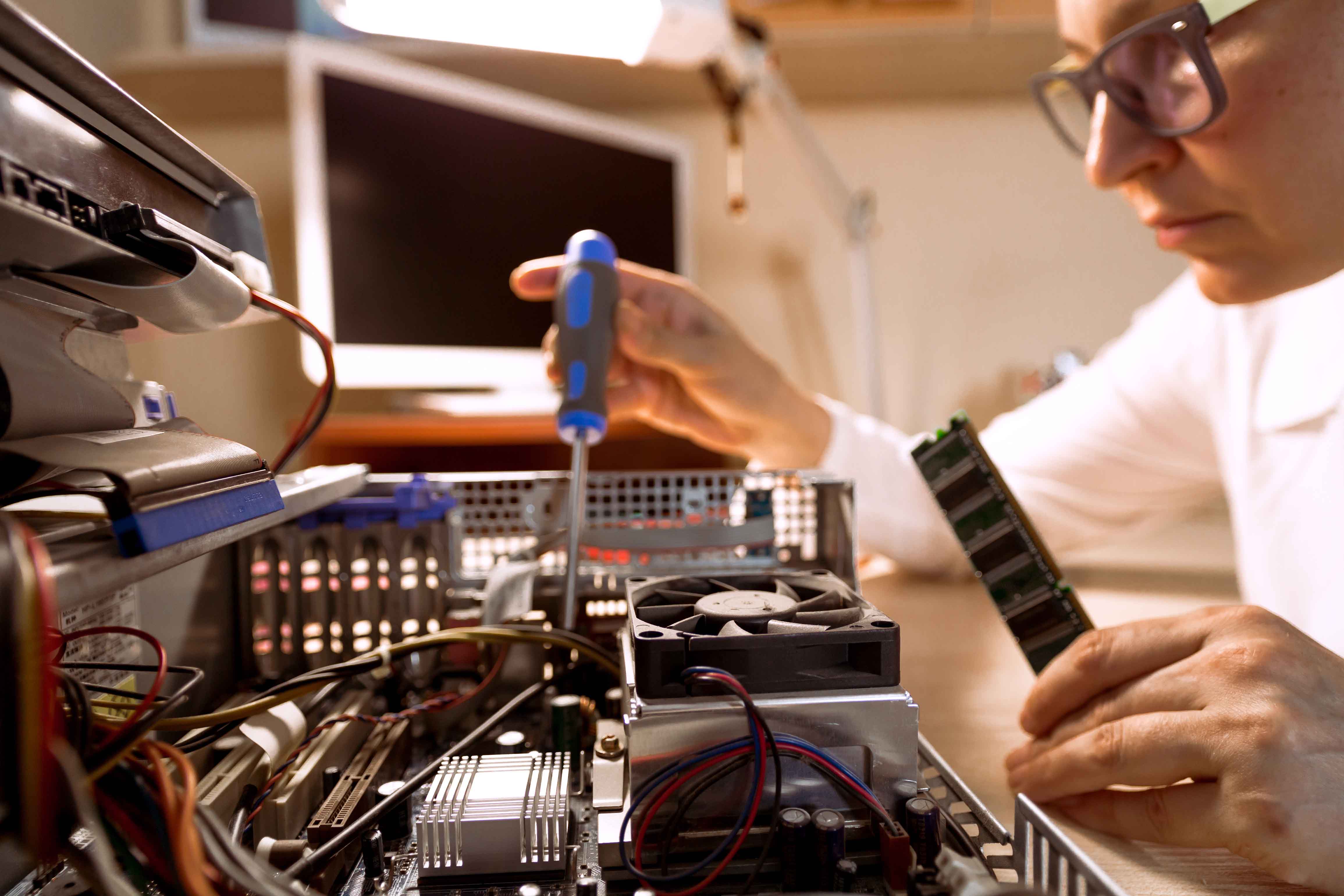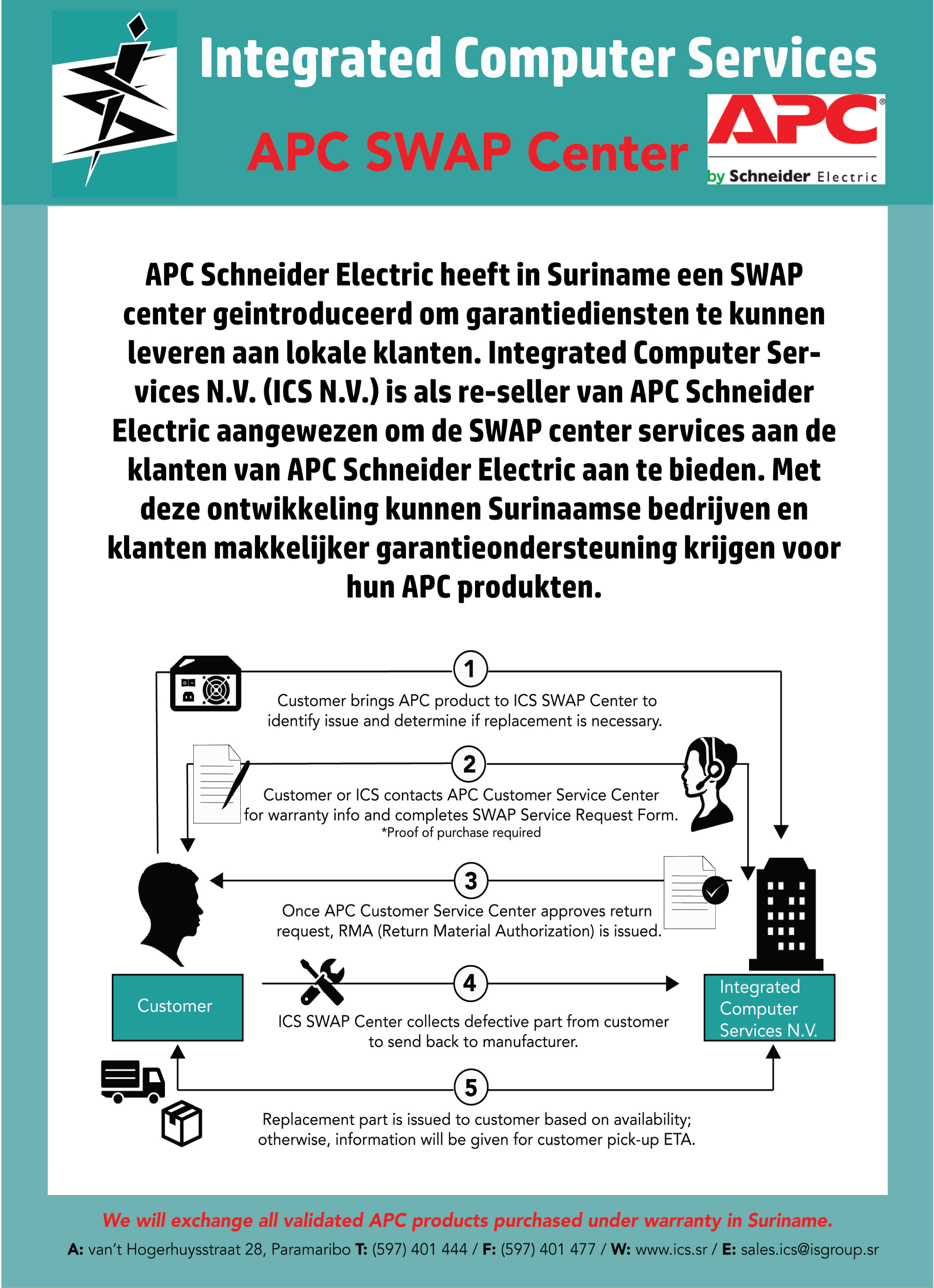 APC Swap Center

In order to provide the same level of service across the globe, APC by Schneider Electric has announced the opening of a swap center in Suriname and has established this Authorized Swap Center at ICS. This will allow ICS to provide local warranty support to all customers who have purchased APC products in Suriname under warranty (with proof of purchase). The ICS APC Swap Center will increase customer satisfaction with quicker response times and a higher level of service for warranty exchanges.